Kappa Delta Alumni Holiday Luncheon at Prestancia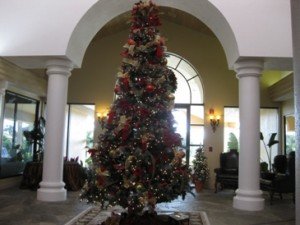 Several members of the Kappa Delta Alumni Association of Sarasota attended a holiday luncheon held at TPC at Prestancia Country Club on Saturday, December 11. The event was hosted by Polly Boegel. Guests were seated at a lovely long table in the Club's grill room. The Kappa Delta blessing was sung by KD sisters, and then printed table menus were reviewed presenting a choice of three entrée selections. Unanimously, most of the ladies chose the grilled asparagus sandwich with homemade potato chips. This Paula Dean creation was an outstanding success! Chocolate chip cookies were served for dessert.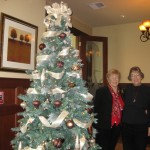 Guests were treated to the holiday decorations provided by Prestancia as well as the decor being skillfully displayed for an afternoon wedding. Prestancia is a TPC golf club community which offers its members an outstanding clubhouse with outstanding amenities. The club's menus have been revamped as well as the interior social rooms. The Club is an excellent facility for weddings, meetings and social gatherings.  Kappa Delta says a big thank you to Prestancia and happy holidays too!